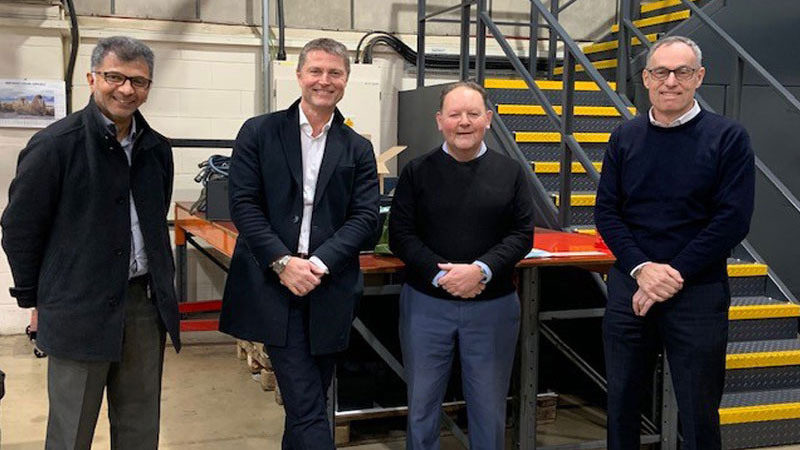 ---
A career spotlight - Ian Carter, former ABG Rubber & Plastics General Manager, retires
In December 2021, Oadby Group announced the retirement of Ian Carter, former ABG Rubber & Plastics General Manager, a key figure in the rubber and plastics industry for over 40 years.
We'd like to share a little of Ian's story to commemorate his service to the industry and celebrate his successful career…
Ian began his career in 1978 as a newly qualified graphic designer, but soon made the transition to the rubber and plastics industry by taking on a role at Long & Hambly Ltd. Here he made his first steps into management that played an important part of his professional growth.
Ian's intrigue and fascination with the rubber and plastics industry began to blossom and in 1988 he joined ABG Rubber & Plastics Ltd as Sales Office Manager. Ian quickly progressed at ABG and due to company restructuring he was appointed General Manager and CEO the following year.
In 1994 Ian became company director and in 1998 headed ABG's acquisition by the Oadby Group. As part of the group, ABG received investment to upgrade machinery, culminating in a move to their own permanent and larger premises at Sketty Close, Brackmills in 2007.
Ian then oversaw many more years of growth and success at ABG before retiring in December 2021, handing the reins over to Chris Woolley as General Manager, calling an end to a respected career.
Now in retirement, Ian plans to spend quality time with family and friends whilst looking to add spontaneity to his future endeavours.
From everyone at the Oadby Group, we wish Ian a long and happy retirement.
Image: Jit Chouhan, Finance Director, Mark Rojahn, Managing Director, Ian Carter, Neil Driver, Chairman